We take the "advisor" part of our name very seriously. Our colleagues are hand-picked and put through stringent qualifying steps. This ensures your advisor can handle any level of portfolio and market complexity.
We have two offices where we serve clients locally, in the Midwest and across the United States. The Lincoln, Nebraska office is our original location and our Omaha, Nebraska office is our satellite location.
Our Certifications
Our advisors have earned the industry's most distinguished certifications in order to provide the highest level of professional services based on the leading-industry standards and regulations. These include:

When you see AIF after our financial advisors names it means that they have earned the Accredited Investment Fiduciary®(AIF®) designation from the Center for Fiduciary Studies. A fiduciary is any investment professional or financial advisor who is required by law and practice to act solely in the interest of and with undivided loyalty to their clients. Accredited Investment Fiduciary® (AIF®) designees have the ability to implement a prudent process into their own investment practices as well as being able to assist others in implementing proper policies and procedures. Download PDF "Benefits of Choosing and AIF".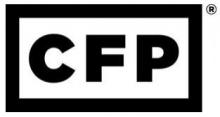 The CFP® certification process, administered by CFP Board, identifies to the public that those individuals who have been authorized to use the CFP® certification marks in the U.S. have met rigorous professional standards and have agreed to adhere to the principles of integrity, objectivity, competence, fairness, confidentiality, professionalism and diligence when dealing with clients. Read more about the CFP certification here.